Elaine Yan Ling Ng on eggshells

17.03.22. Internet

Elaine Yan Ling Ng is a Hong Kong-based designer and innovator. She founded her own studio, The Fabrick Lab, in 2013, after stints working with the likes of Nissan and Nokia.
Initially trained as a textile designer and weaver at London's Central Saint Martins, her work encompasses traditional craft and cutting edge technology, with clients and collaborations ranging from Danish textile manufacturer
Kvadrat
to crystal company
Swarovski
, via UBS, and a group of traditional artisans in the Guizhou area of southern China.
Most recently, she has been working with design brand,
Nature Squared
, on CArrele (pictured), a range of tiles made from waste, or to be more precise, eggshells.
Elaine is a TED Fellow and has a fistful of design awards, including The Emerging Talent Award from
Design Anthology
, GGEF's Eco Innovator Award, Swarovski's Designer of the Future Award and Tatler's Gen T Award.
In this episode we chat about: making tiles from eggshells (not surprisingly); learning to sew at the age of three; her ten pin bowling champion father; learning to love weaving; how maths and data feed into her work; designing student pieces with shape memory alloy; taking jobs at Nissan and Nokia; the changing design culture in China; setting up her own studio; how winning an award from Swarovski transformed her career; and bridging the gap between craft and industry.
---
Find out more about Elaine Yan Ling Ng
The designer has collaborated with Nature Squared to create a range of tiles made from egg shells. The shells are initially broken into fragments.
---
Sundew
was an interactive installation Ng created for the Swarovski Designers of the Future Award Commission in Design Miami/Basel, 2015.
---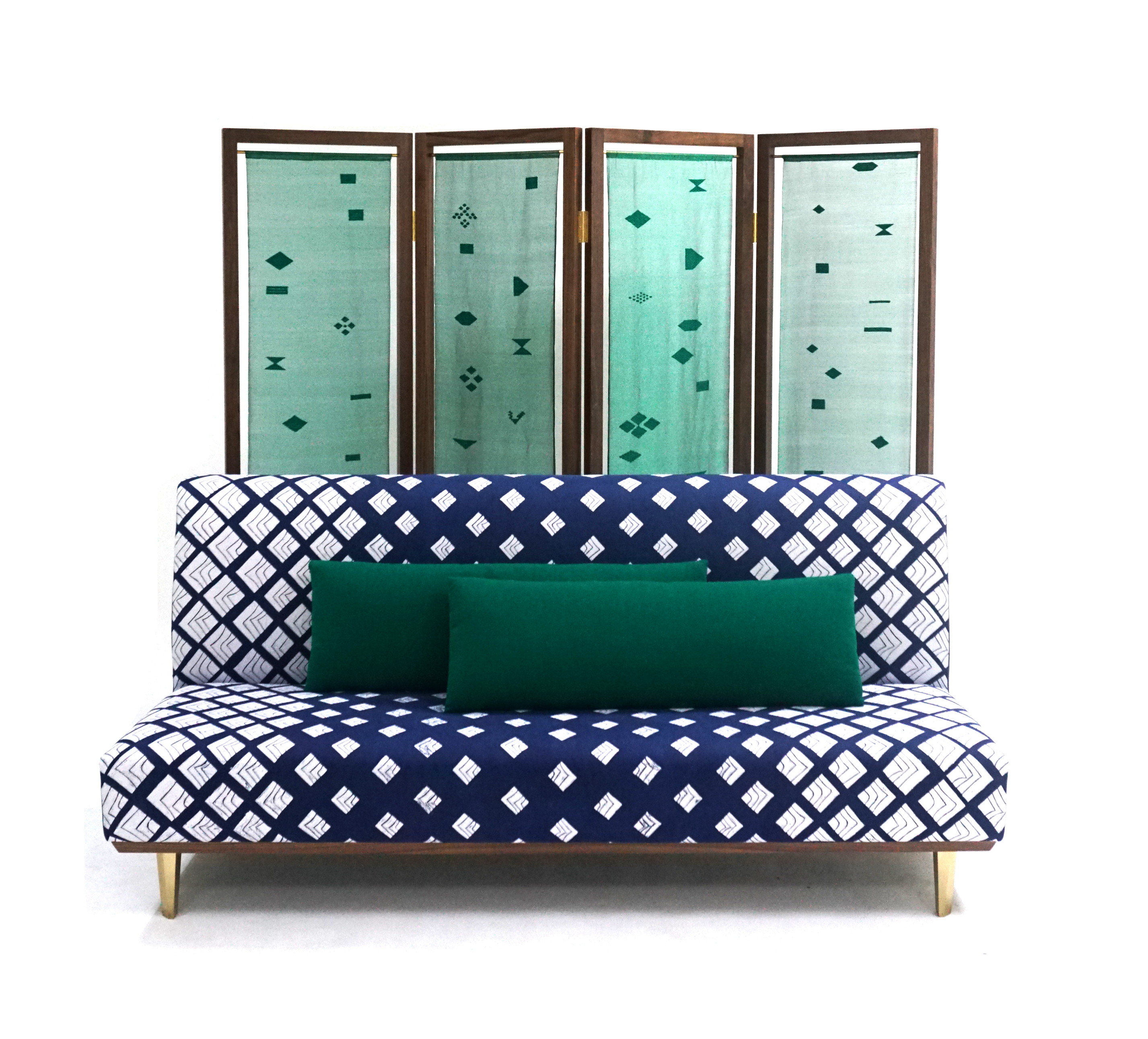 In the
Unfold
project, Ng worked with local female artisans from Guizhou, South China to create a woven fabric collection.
---
The designer pictured here in Guizhou. She effectively acted as a bridge between the local makers and international brands such as Stellar Works.
---