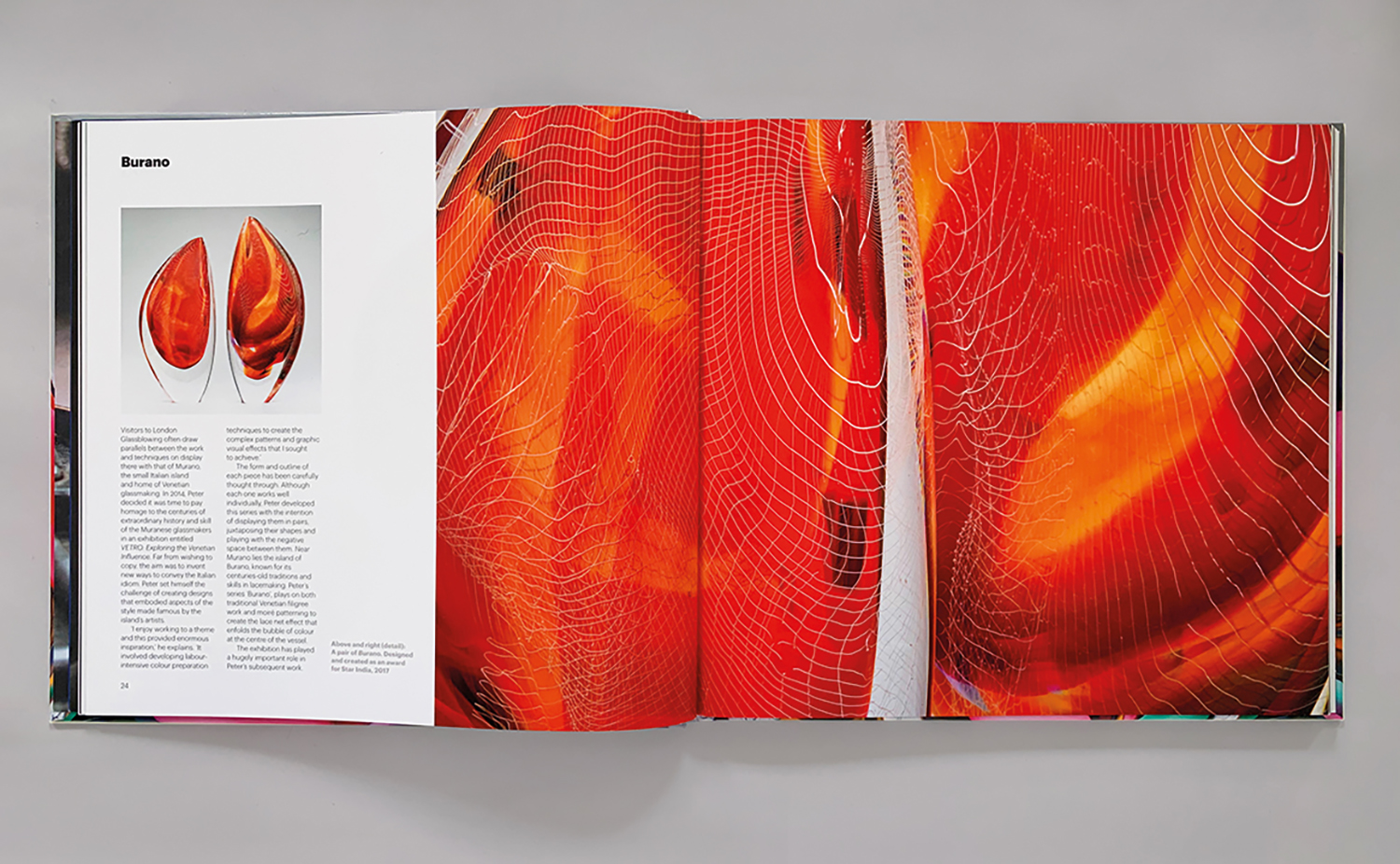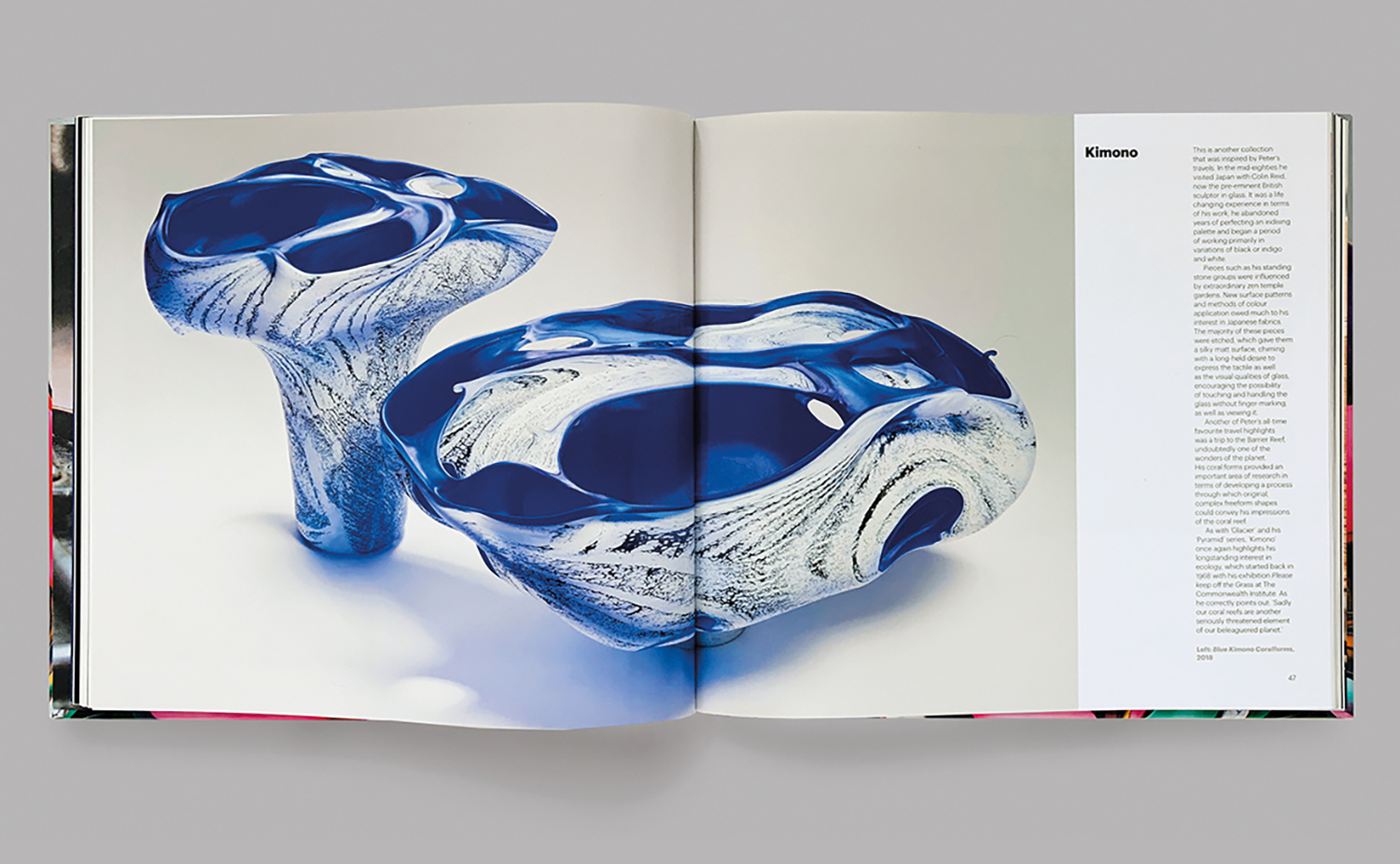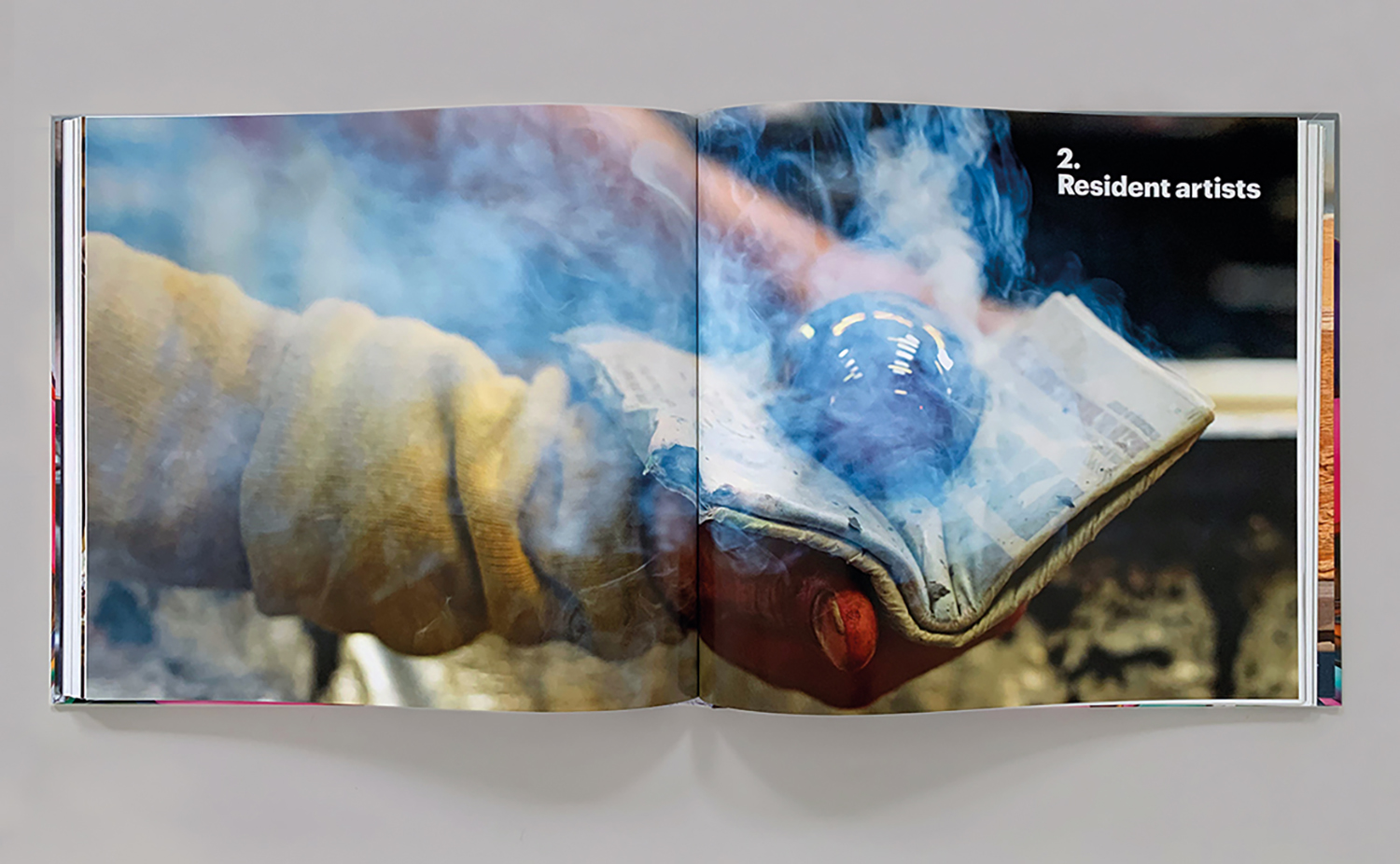 A Celebration of Colour: Peter Layton and London Glassblowing
, 2019
Writing, editing and publishing
GrantOnDesign possesses over a quarter of a century's worth of experience in editing and writing for magazines. As a result, the company uses an editorial approach to help brands and individuals communicate their message elegantly and effectively.
Tapping into a network of top designers, photographers and writers, founder Grant Gibson is able to create bespoke products for clients. A
Celebration of Colour
, for example, is a book he produced for the Bermondsey Street-based gallery and studio, London Glassblowing. The 130-page publication explored the work of its founder, Peter Layton, as well as its stable of brilliant makers and artists.
Working alongside graphic designer, Stephen Coates, GrantOnDesign budgeted, commissioned, edited and printed the title, and helped to organise the press campaign around it.
'Having Grant Gibson and Stephen Coates masterfully plan, design and execute our latest book was the best decision we could have made. They were both delightful to work with and were very professional and patient when we were late with copy or edits. We love the resulting book, which was delivered on time, and it has been extremely well received.'
Peter Layton, founder, London Glassblowing
Grant's background is in design magazines. Over the years he has edited magazines and publications for the likes of the Design Council, designjunction, and the London Design Festival (where he launched the event's little red guide book).
Arguably most importantly, he built a long-term relationship with the Crafts Council. He edited the organisation's magazine,
Crafts
, for over a decade. During that time he expanded the magazine's remit and was (partly) responsible for unearthing a new generation of talent. The magazine played a vital role in the craft revival that has been bubbling away in recent years.
'Grant's editorial hand is deft and sure. At
Crafts
magazine, he struck an elusive combination between wide-ranging curiosity and coherent focus, creating a highly relevant publication that was more than the sum of its parts. Whatever he touches has a quality of class and thoughtfulness rare to find.'
Glenn Adamson, curator, writer and historian


---
Writing samples

How precisely did designer Ian McIntyre revive that staple of the British kitchen, the Brown Betty tea pot?
A piece written for the New Statesman about the upheaval at London's Design Museum and the then-director Alice Rawsthorn.
The White Road
, is published. We focus on the relationship between prose and pots.
The Millennium Dome was supposed to be New Labour's flagship project. Five years after it opened to critical brickbats, we find out what went wrong.
Punters queue for days to visit Vitra's London sale but why? And how has British taste changed?
---
If you would like GrantOnDesign to help communicate your brand's message, please contact:
grant@grantondesign.com