Emma Witter on bone

8.09.21. Artist's studio, London

Emma Witter is an emerging artist who has forged a reputation with her delicate sculptures that often resemble flowers but are created, rather intriguingly, from animal bone, such as oxtail and chicken feet. Her pieces straddle our sense of beauty and the macabre. As she told one writer: 'I am fascinated with the diversity of death and burial rituals across the world… In the floral motifs, I do like the balance of representation of life and death, fragility and strength.'
Witter graduated in performance design and practice from Central Saint Martins in 2012 and has subsequently won a fistful of awards and column inches. In 2019, she had a solo show at London's Sarabande, the Lee Alexander McQueen Foundation, entitled
Remember You Must Die
, while her work has been exhibited with galleries such as the Mayfair-based FUMI and Ting-Ying, as well as at the recent group show,
Triggered Economics or How to Commit to the Inevitable
on an empty floor of an office building on Bruton Street.
In this episode we discuss: working with animal bone; the response her work receives from its audience; finding use for London's empty spaces; why she doesn't draw; being expelled from her primary school; discovering she has ADHD and dyspraxia; making in a 'blissful' state; her fascination with beauty; oh, and working with a certain Kylie Minogue.
---
Find out more about Emma Witter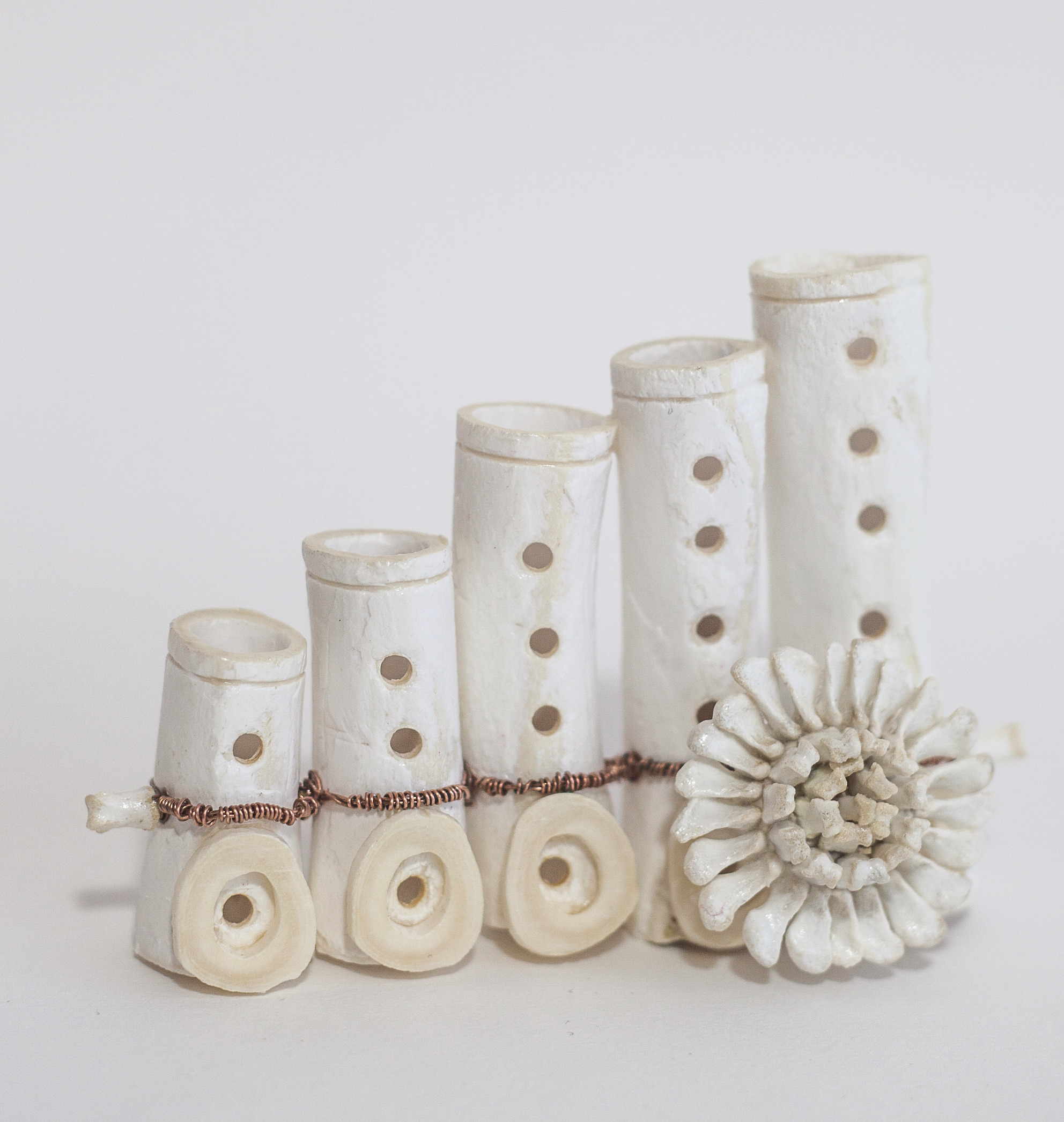 This piece is entitled
I Sing The Body
and was made in 2020 from animal bone and copper wire.
---
Gloria
is another piece made in 2020 and is fashioned from a combination of animal bone and brass wire. Witter doesn't draw preferring to let the material dictate the finished form.
---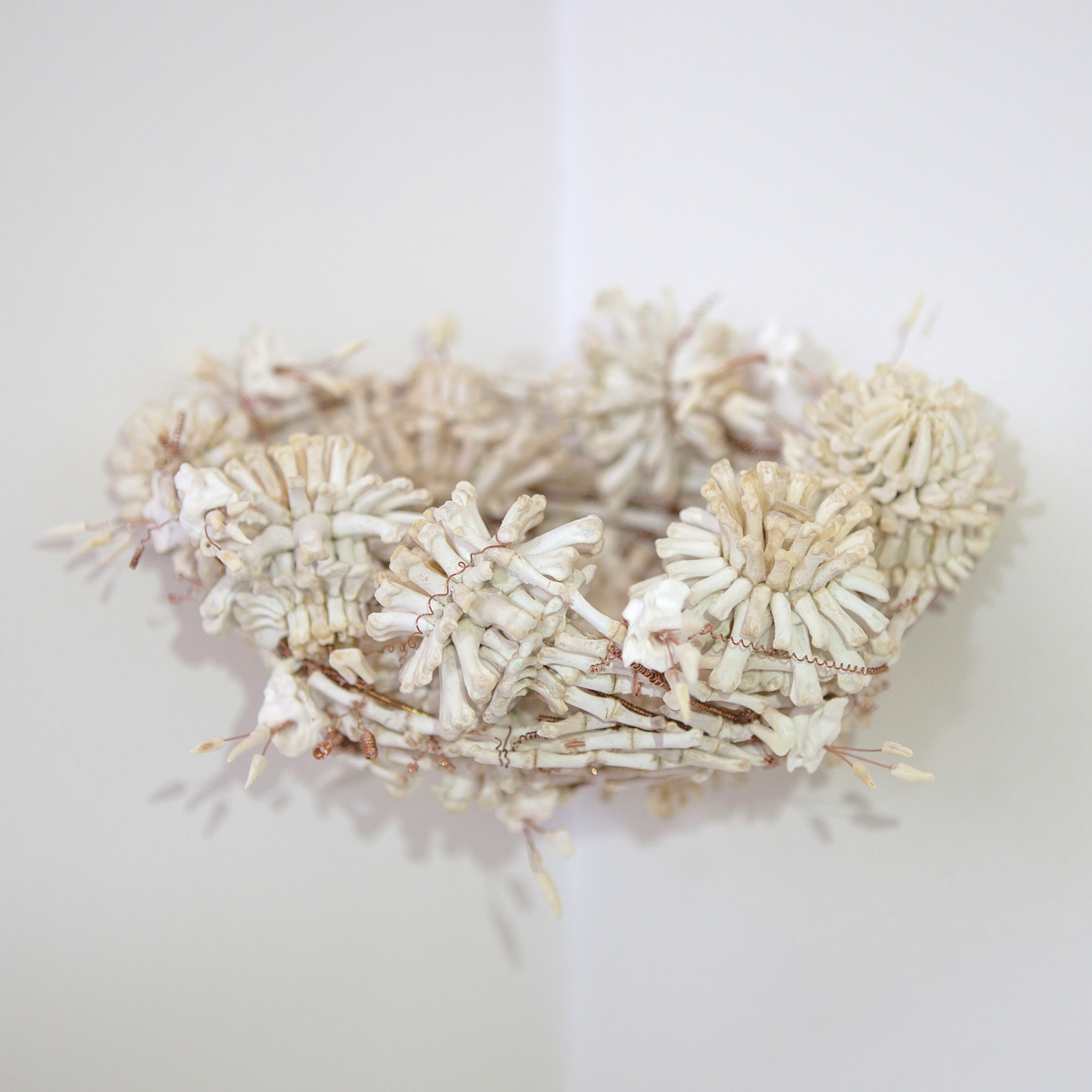 Nest
is made from bone, teeth and copper wire. The artist also works with shells and has, on occasion, used her own hair for a piece.
---
This piece is made from shin bone, while the flowers are copper.
---