James Shaw on plastic

01.05.19. Designer's studio, London

James Shaw is an up-and-coming designer who has made a name for himself through his use of that most controversial of materials – plastic.
Using a gun-like mini-extruder, he produces sausages of the material that he subsequently manipulates to create a huge variety of products – from candlesticks to tables. His work is an attempt to change its perception, to persuade people to treasure plastic, rather than using it once before burying it in the ground,
During this episode we investigate our age of over-consumption and discuss the role of the designer as provocateur and activist. Not content with that, we also talk about how David Attenborough affected his career; why we should get rid of those green tops on our milk bottles; and discover the reasons behind him growing 'plywood' in a petri dish.
Find out more about James Shaw
Getting to grips with the still-warm plastic.
---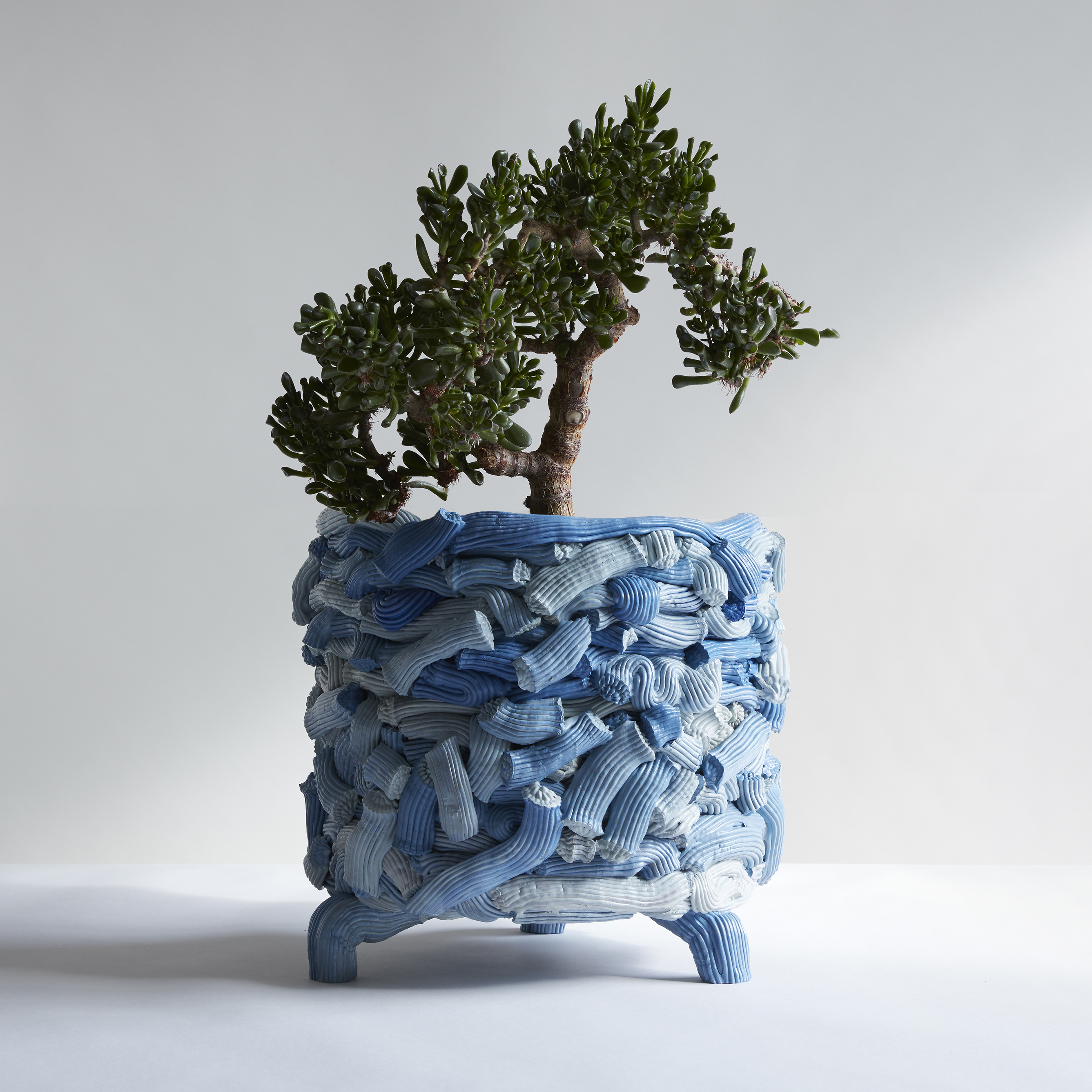 Plastic Baroque
planter.
---
Plastic Baroque
cutlery.
---
Swivel Party
, one of 20 chairs made in four days.
All images courtesy of the designer.
---