Lin Cheung on stone and the importance of jewellery

24.06.20. Internet. Lockdown special

In the fifth 'lockdown special' of Material Matters, I speak to the brilliant Lin Cheung. Lin is one of the world's most intriguing jewellery designers, her output vacillating between installation pieces, work that contains political and social commentary, as well as high profile commissions, including the medals for the 2012 Paralympic Games in London.
She picked up an Arts Foundation Award in 2001 and a Jerwood Contemporary Makers Award in 2008. In 2017 she was shortlisted for the Woman's Hour Craft Prize, while in 2018 she won the prestigious Francoise van den Bosch Award. She is also a teacher on the jewellery course at Central Saint Martins.
As one critic said: 'Lin's work is a commentary on the human condition, a conveyer of the maker's thoughts and feelings, a constant exploration into the meanings of jewellery.'
Over the years she has worked in a range of materials but, at least to begin with, we chat about her most recent collections, which have been made from stone.
During our interview Lin also touches on why jewellery matters and how it has the ability to comment on our hopes, beliefs and dreams; the background to her series of stone badges, entitled
Delayed Reactions
; the joy she finds in carving; and the relationship between ideas and materials. It's delicate and rather lyrical stuff.
Find out more about Lin Cheung
Dismantled Flag
is part of Cheung's
Delayed Reactions
series and is made from Corian, lapis lazuli, 18ct gold.
---
Disturb
is made from carved Belgian black marble, howlite, 18ct gold.
---
Bottom of a plastic bag
is made from carved rock crystal and 18ct gold. It's part of Cheung's
Keep
series.
---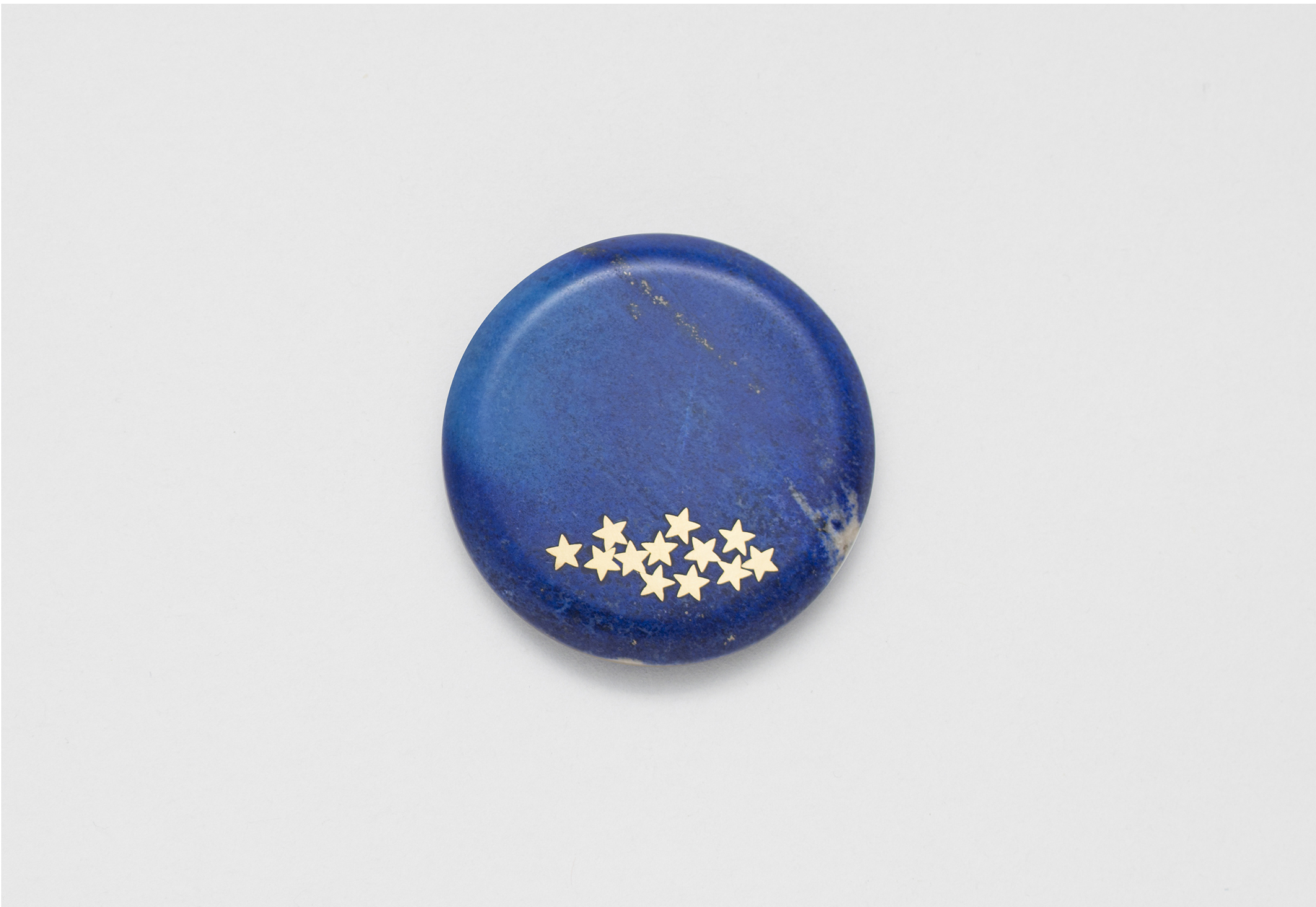 Another from
Delayed Reactions
.
Fallen
is fashioned from carved lapis lazuli and gold.
All images courtesy of the artist.
---